As you may have noticed, we have a new plan room. Because of our new software, your credentials may have changed.
If you experience an issue logging in, please use the following links: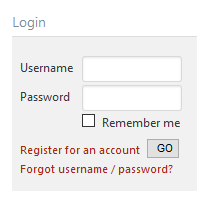 Register for an account
Forgot username / password?
For further assistance, please contact us at digital@rapidsrepro.com, or feel free to utilize the navigation guide link below.
 To access a plan room, please click the continue button.