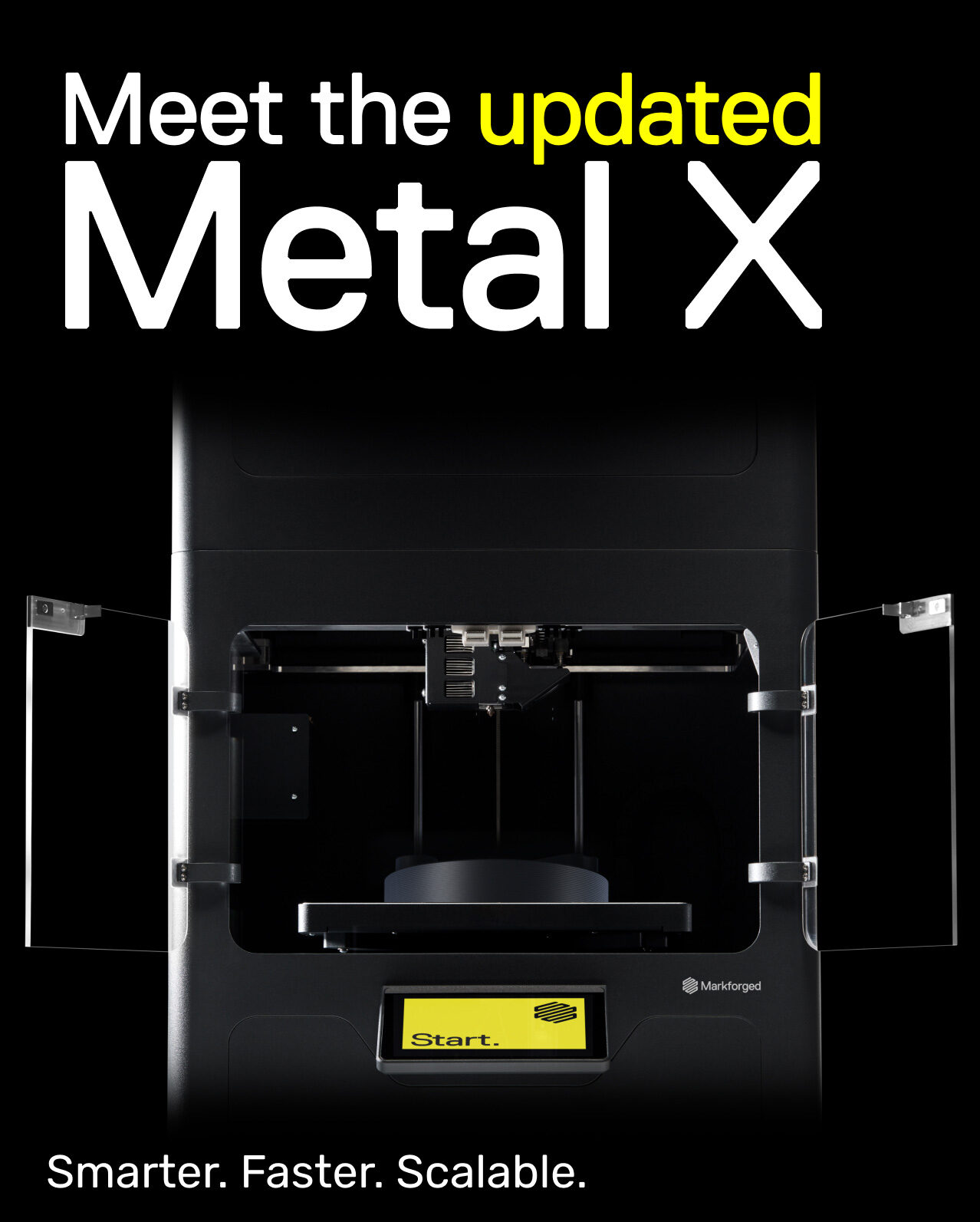 The Metal X is a revolutionary 3D printer that prints metal powder bound in a plastic matrix to eliminate safety risks associated with traditional metal 3D printing methods while enabling new features like close-cell infill for reduced part weight and cost. It's up to 10x less expensive than alternative metal additive manufacturing technologies — and up to 100x less than traditional fabrication technologies like machining or casting. Affordable, reliable, and easy to use, the Metal X print system gives you everything you need to go from design to fully functional metal parts faster than ever before.
Printer Properties
Process: Metal fused filament fabrication
Build Volume: 300 x 220 x 180mm (11.8 x 8.7 x 7.1in)
Print Chamber: Heated
Print System: Two nozzles – Metal material and release material
Power Requirements: 100-120 / 200-240 VAC (12A / 6A), IEC 60320 type C20
RF Module: Operating Band 2.4 GHz Wi-Fi Standards 802.11 b/g/n
Materials
Metal Material: Stainless steel (17-4 PH), Tool steel (H13, A2, D2), Inconel 625, Copper
Release Material: Ceramic (consumed at 1:10 ratio to metal spools, on average)
Media (spools): Filament fed, bound powder
Part Properties
Max Part Size: 250 x 183 x 150mm (9.8 x 7.2 x 5.9in), 10kg
Supports: Metal material with ceramic release layer
Layer Height: 50µm and 125µm post-sinter
Software
Supplied Software: Eiger Cloud (Other options available at cost)
Security: Two-factor authentication, org admin access, single sign-on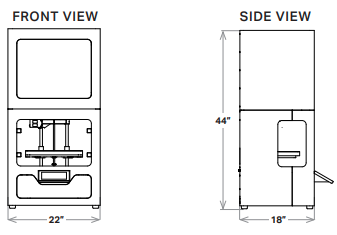 Touchscreen extends 12cm (4.7in) horizontally from front face of printer.