Description
We print a variety of products that are used for direct mail.
We stock a large variety of envelope sizes and colors.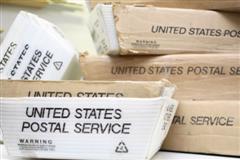 We print postcards, flyers, letters, self-mailers, business reply cards, or anything else that you need to put into the mail. We complete the project by either using your mailing list or procuring a mailing list using your specifications and addressing the printed pieces plus applying bar codes and sorting for maximum postal discounts.
We offer a full range of mailing services including: Mail preparation (as per U.S. Postal service specifications) Professional metering Shipping Bulk mail handling Mailing List Maintenance NCOA (National Change of Address) Updates We can also handle variable-data mailings from personalized letters to custom invoices and surveys. Bulk Mailing and Direct Mail Marketing: Improves Marketing Helps with Postal Regulations Lowers Your Postal Costs Has a Faster Delivery.