#WePrintThat-February 2023
Visual Graphics through a commitment to diversity, equity, inclusion and belonging.

New Offerings: 
New Delivery Vehicle-
Cedar Rapids Location
Featured Project:
Des Moines Children's Museum
Employee Highlight:
Chris Offerman
Service Technician
Employee Anniversaries:
2/1- Chris H. 2 years (Iowa City)
2/9- Brad 13 years
          (Cedar Rapids)
2/24- Nick 9 years (Davenport)
2/27-Katie 5 years (Dubuque)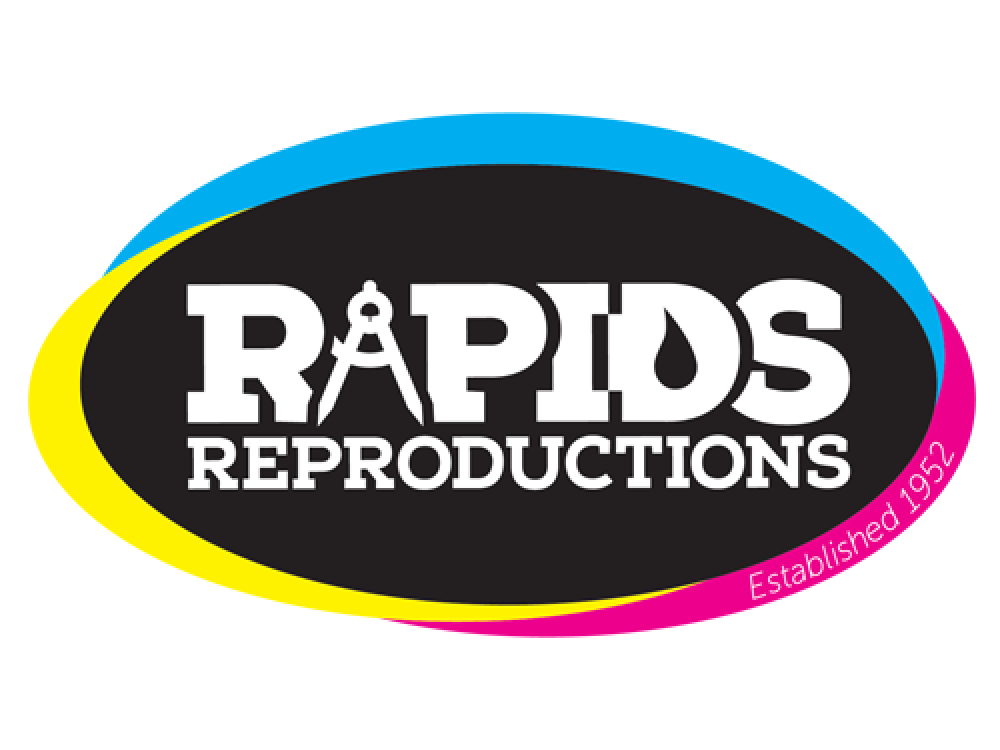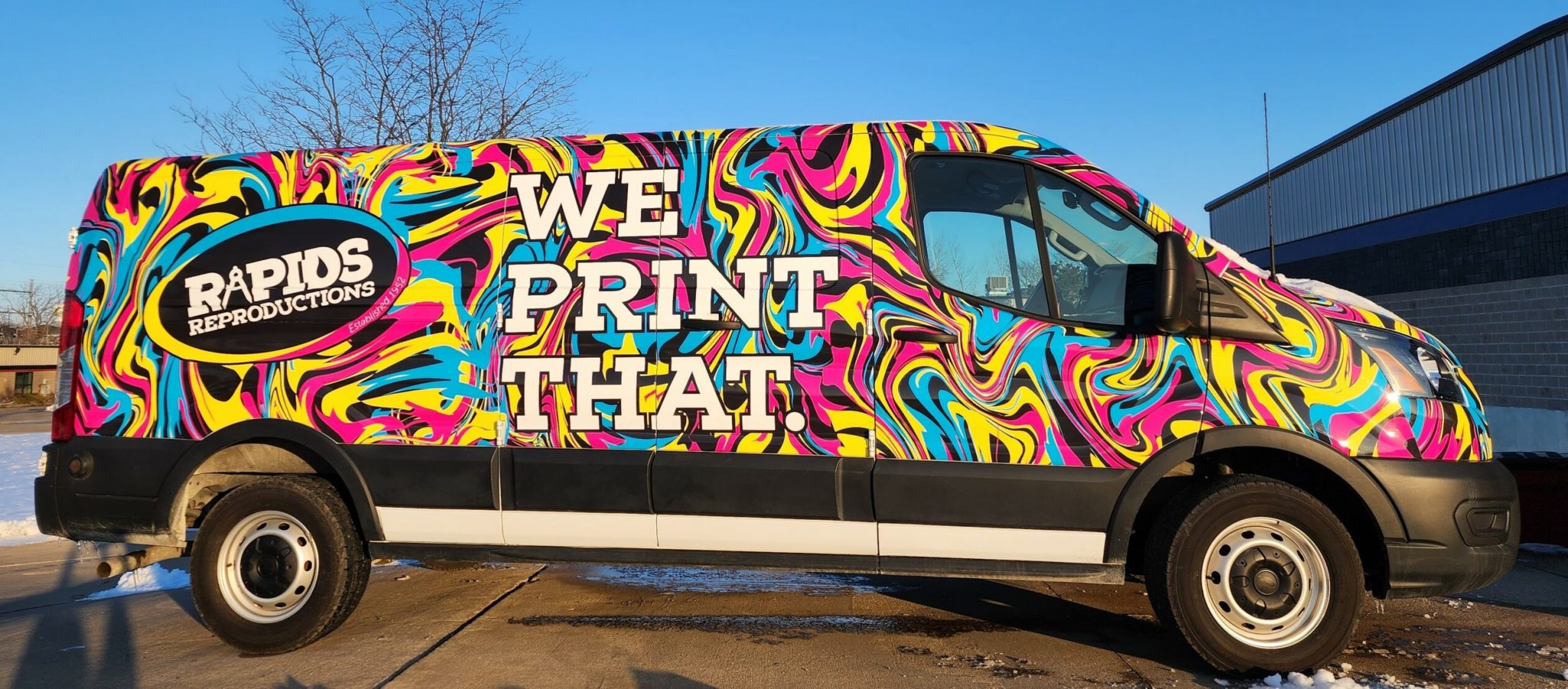 Standout And Wrap It With Rapids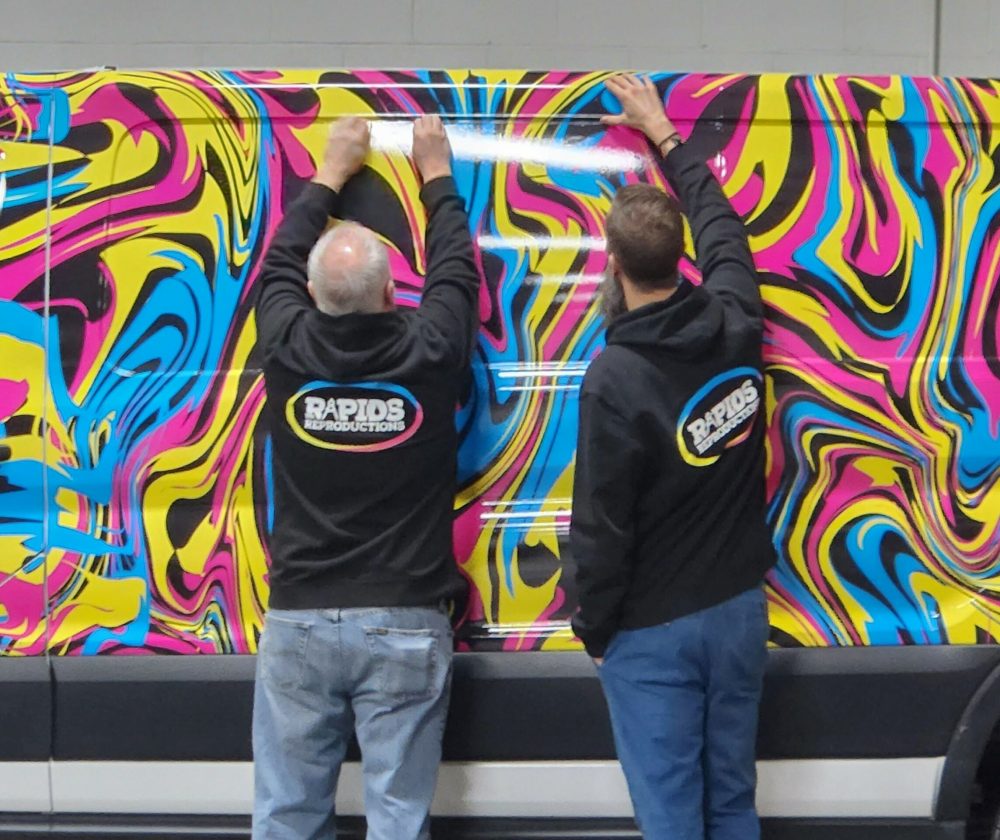 After many years and hundreds of thousands of miles delivering equipment and projects throughout the Midwest we sadly had to retire our old cargo van famously known as "Great White".
To match our growing company, we upgraded to a bigger cargo van which came with a blank slate to show our customers what Rapids can do for them.
After the design was created, it was printed on self-adhesive vinyl and given a UV lamination coating. Then it was installed piece by piece on our new van until the full wrap was complete.
The material is able to stand up to the ever changing Iowa weather and is removable if a design change is wanted.
While we haven't given our new addition a name yet, we look forward to the next few decades and hundreds of thousands of miles of serving our customers with it.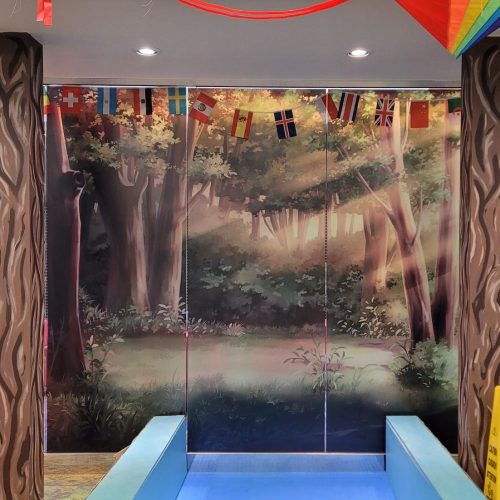 Des Moines Children's Museum
The Des Moines Children's Museum is a unique and fun place for kids to explore and learn through play. We recently installed some printed and frosted film to the play area. (pictured to the left.)
Frosted film is a great product that can be used to provide privacy to any space. We are able to print directly to the material or custom cut with your logo or preferred design or pattern.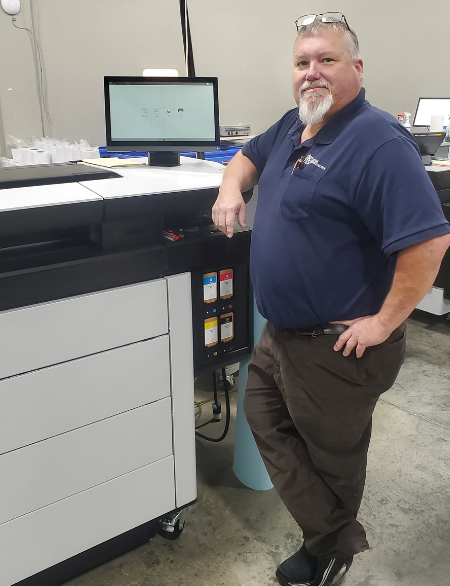 Chris Offerman- Service Technician
Chris first began working as a service technician at Rapids in January 1998. Since then, he has been diligent in networking, installing, troubleshooting, and repairing wide format equipment and 3D printers. Chris notes that "I also wear many hats. When people ask what I do, I say 'what I'm asked too.'" He is also a jack of all trades as he can do electrical, carpentry, drywall, plumbing, and painting work. Chris has two kids. One of his childern was born with an unnamed genetic disorder and is only the 14th person in the world to have it. Chris exclaims that "raising him was a challenge!" In addition to his two kids, he has "two of the greatest grandkids ever!" Outside of work, Chris likes to build his vacation fund by mowing lawns for other people. He has been doing this since he was 10 years old. He also repairs small engines in his home shop. When he is not mowing lawns or repairing engines, he works the lights and sounds for local bands. Chris expresses that "Music is a HUGE part of my life. As much as time allows, you can usually find me at my cabin in Stone City in whatever spare time I seem to find." A fun fact about Chris is that he has owned a guitar since he was 6 or 7 years old. However, in his own words, "I am the worst guitar player in the history of the world!"