What Social Distancing Looks Like in 2021
With a new set of rules on how to traverse stores and other public areas,
the wayfinding on how we get about was set to change in 2020.
By definition, Wayfinding is the process of planning and following a route. This generally means the use of well designed visual cues to direct viewers in the direction they need to go, quickly and easily. There are countless examples, from the push door entries at the grocery stores to international airports where reaching your gate can be a time crunch. Last year this term found an entirely new purpose when the routes that we walk (and how far apart) became a crucial part in flattening the pandemic's curve.
We've seen a lot more of it in the past year.
The (ideally) temporary solution was simple at the time. Signage showed up in ways that were easy and efficient. Masking taped 'X' marks were stationed to space out patrons and customers in line at stores. Taped-on arrows directed traffic from one aisle to the next in essential spaces such as stores and offices. Signage was printed hastily and laminated for the hope that in the next few months, the ongoing health scare would no longer require them on display. These additions were jarring at first, stopping people in their tracks before heading down 'wrong-ways' that didn't exist the week before!
While the signage did its job, given enough time, some have turned into hazards or eyesores from the day-to-day wear and tear of the cheaper options used. Tape was no match for the flow of traffic that passed over it, causing tripping concerns and unappealing displays. As we head into 2021, the social distancing trend seems trend seems to be going nowhere anytime soon.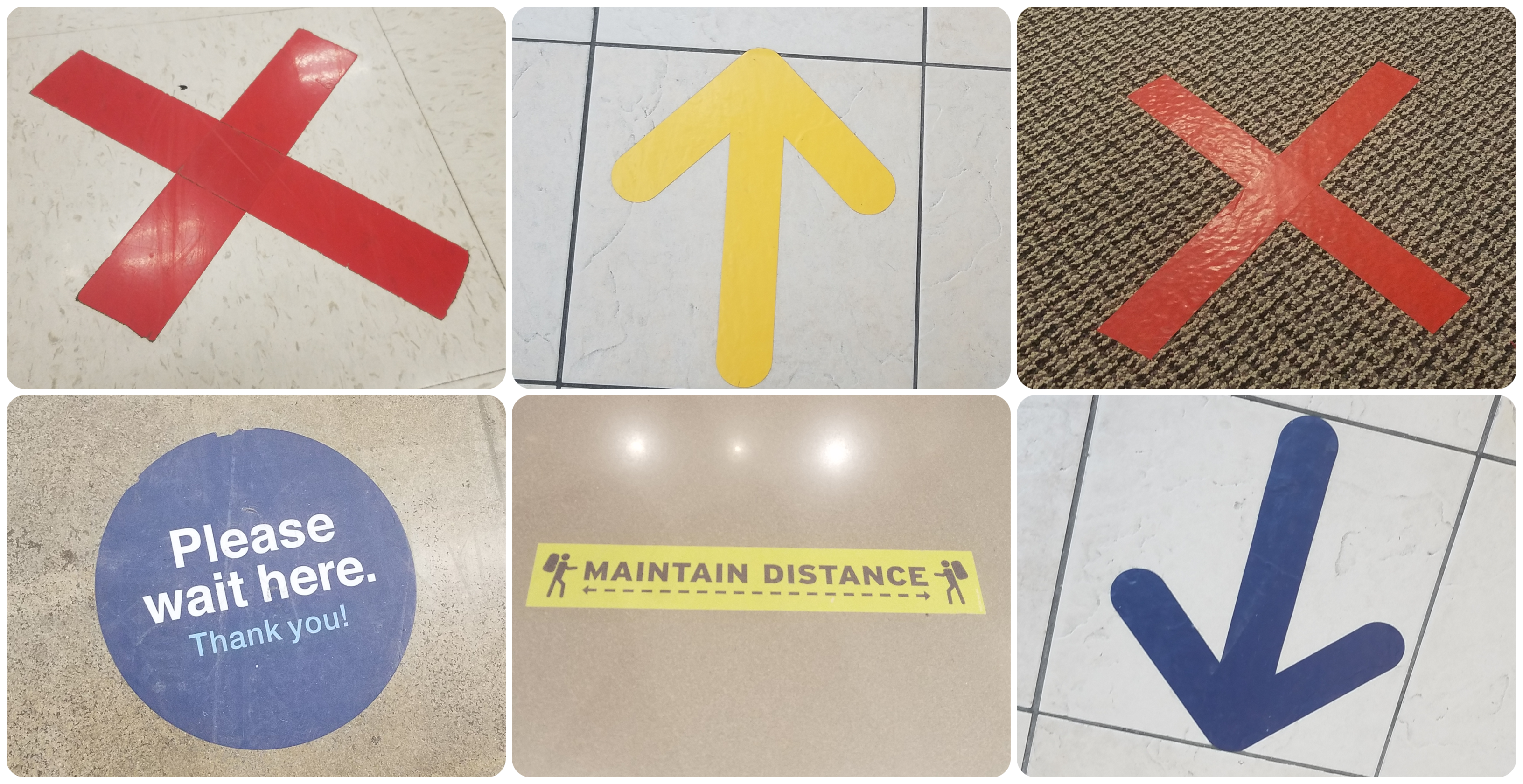 In 2021, we are trading temporary for durability.
While COVID-19 remains an issue to be dealt with, efforts toward social distancing are more important now than ever. In many places, the signage and floor graphics of 2020 are due to be replaced and revamped for more effective and durable solutions. If your graphics are curling and starting to collect debris along their edges, it may be time for an update.
Signs on doors have came and went with the mask mandates changing, but proper signage is still crucial in order to get the message across. Readability of signs can change effectiveness based on how they are displayed and also how they are produced. For any company that wants to increase mindfulness of their visitors, it might be time to steer away from the black and white flyers taped on doors, masking tape arrows, and think forward to something more eye catching.

Make the Upgrade to Vinyl.
When you look down to your floors, or those of the businesses you spend time in, how many of the social distancing floor graphics appear weathered, faded, or are even starting to peel away? Floor graphics are only as effective as the material they are made of. If you want the most durability and longevity out of your signage, vinyl is the easy answer. This material is durable to everyday traffic and strong when it needs to last long. Vinyl is also simple to take off when the time is right and leaves no trace on the surface it is applied to.
Rapids Reproductions utilizes rugged 180 vinyl material as well as lamination to ensure that floor decals will be able to stand the test of time without fading or tearing like other flimsy, un-laminated options on the market. Customize your graphics to your company, your message, and whatever 6 feet of distance means to you.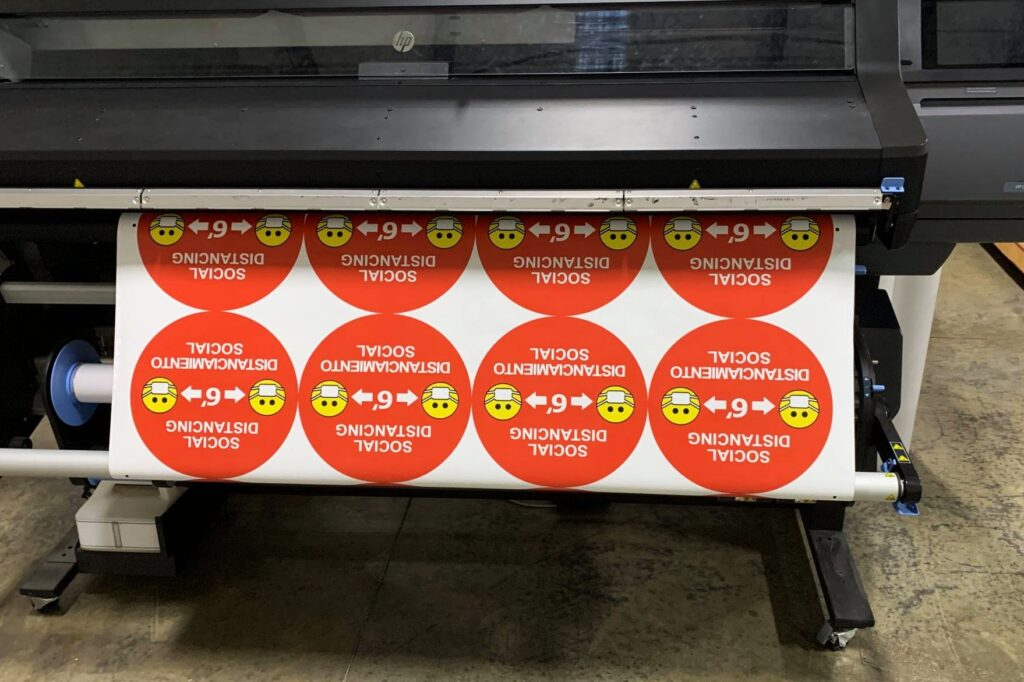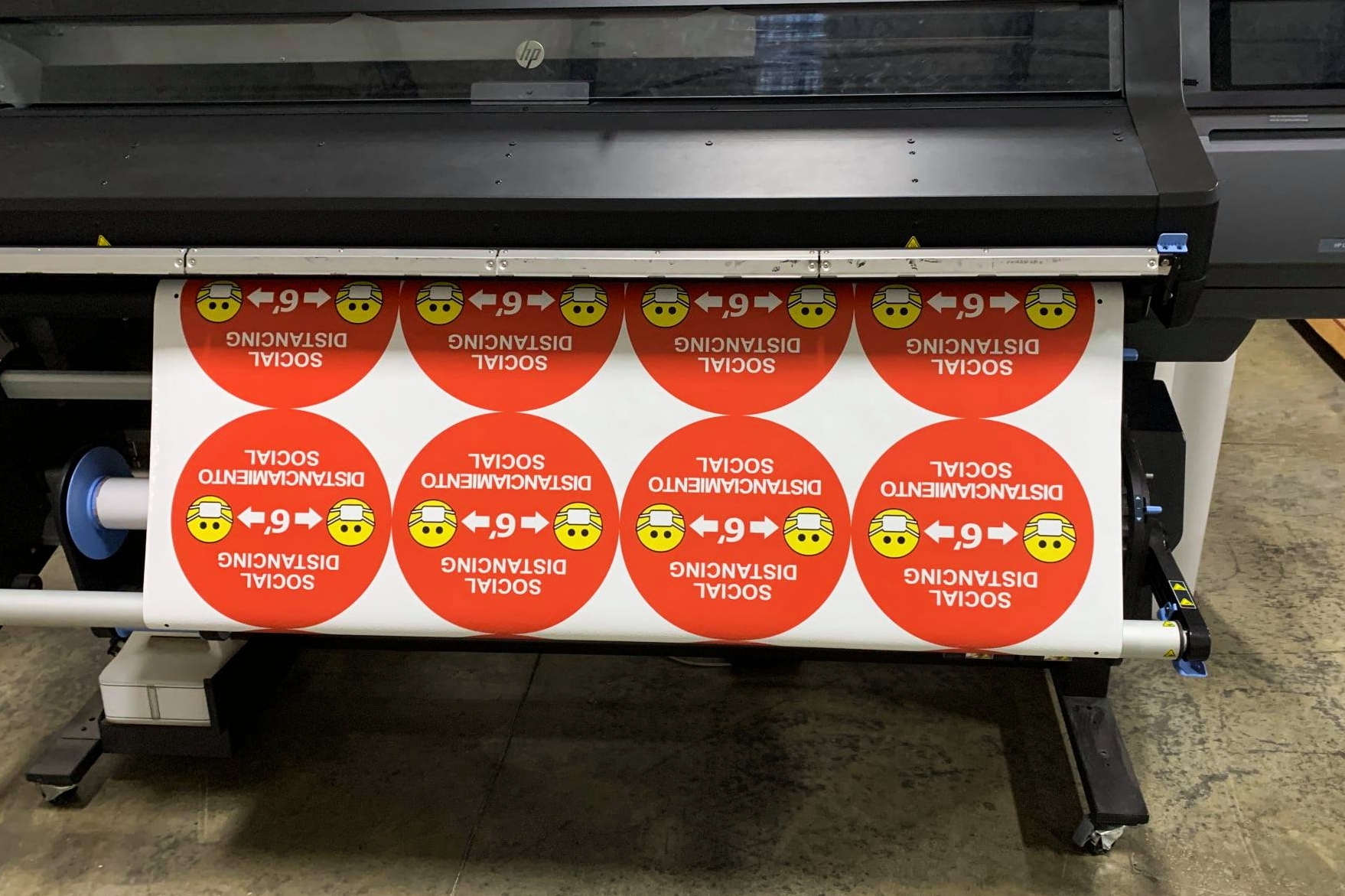 Get Signs That Work.
Make sure your message is seen! The right signage in your entryway can increase mindfulness and reinforce what you want your visitors to walk in knowing.
Printed materials can be made to whatever size needed, and serves as more flexible option than applying vinyl. Customize your message with graphics pertaining to your company and organization and let visitors know that you are thinking of them.
Pair laminated signage with free-standing sandwich boards to greet your visitors before they reach the door. These boards can be re-used and adapted to serve as a useful space for any advertisements.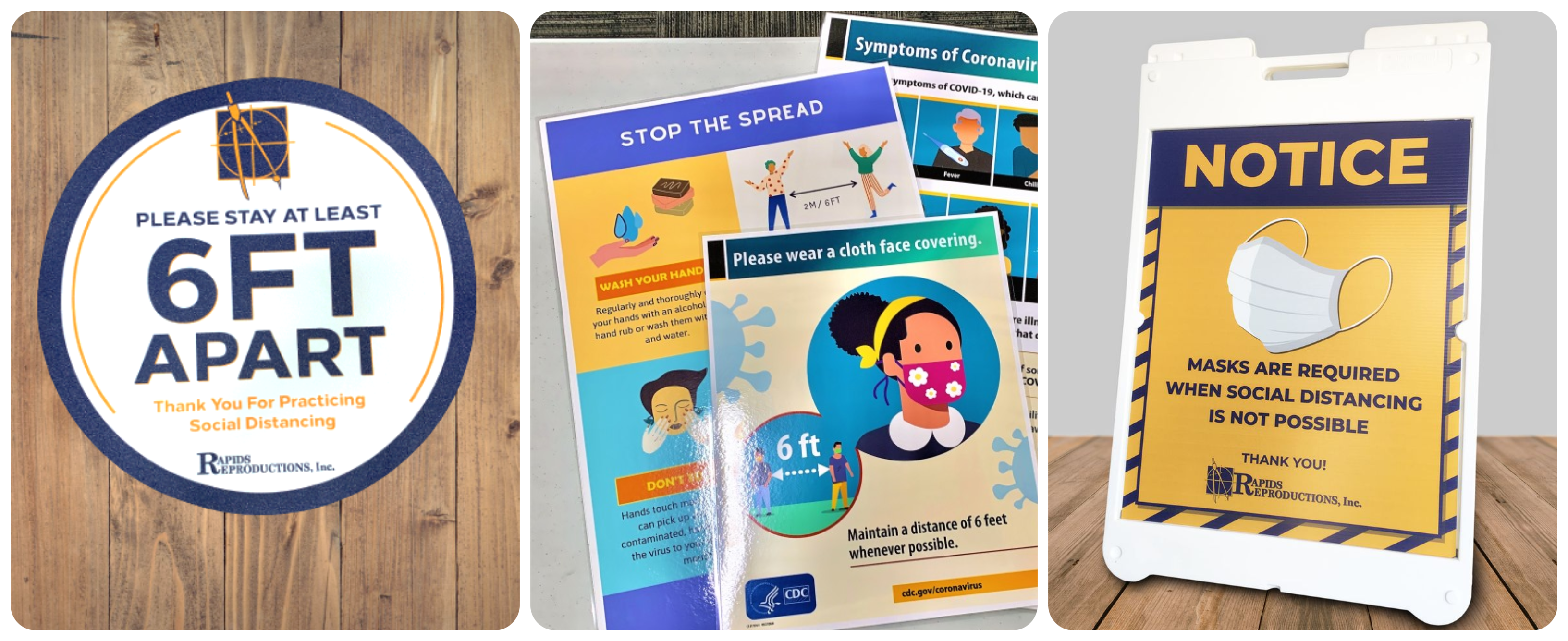 Let Us Help
Let our design team make custom solutions for your businesses safety needs… get started here.