Natural Light in the Workplace
The open office has become a popular trend among companies looking to increase the effectiveness of their meetings, while fostering a workspace that gets the most done. Many offices across the country have searched for ways to get out of the 'cubicle' scene of individual company work and into a healthier, more productive work environment.
One popular trend among this is ditching drywall for the openness of glass.
Natural light is one of many factors of company and employee health, among many other environmental variables. Company offices both large and small have made a trend towards allowing more light into their office spaces, among other adjustments to positively affect the health of the workplace. In 2018, the HR Advisory firm known as Future Workplace hosted a poll of over 1,600 American workers. The results of this poll cited that adding natural light to the office workspace was an essential for productivity, and a major attribute to overall positive feelings among workers. In the same study, over 40% of the participants stated that they felt fatigued from the absence of natural light. The same percentage of workers also admitted to feeling unhappier as a result.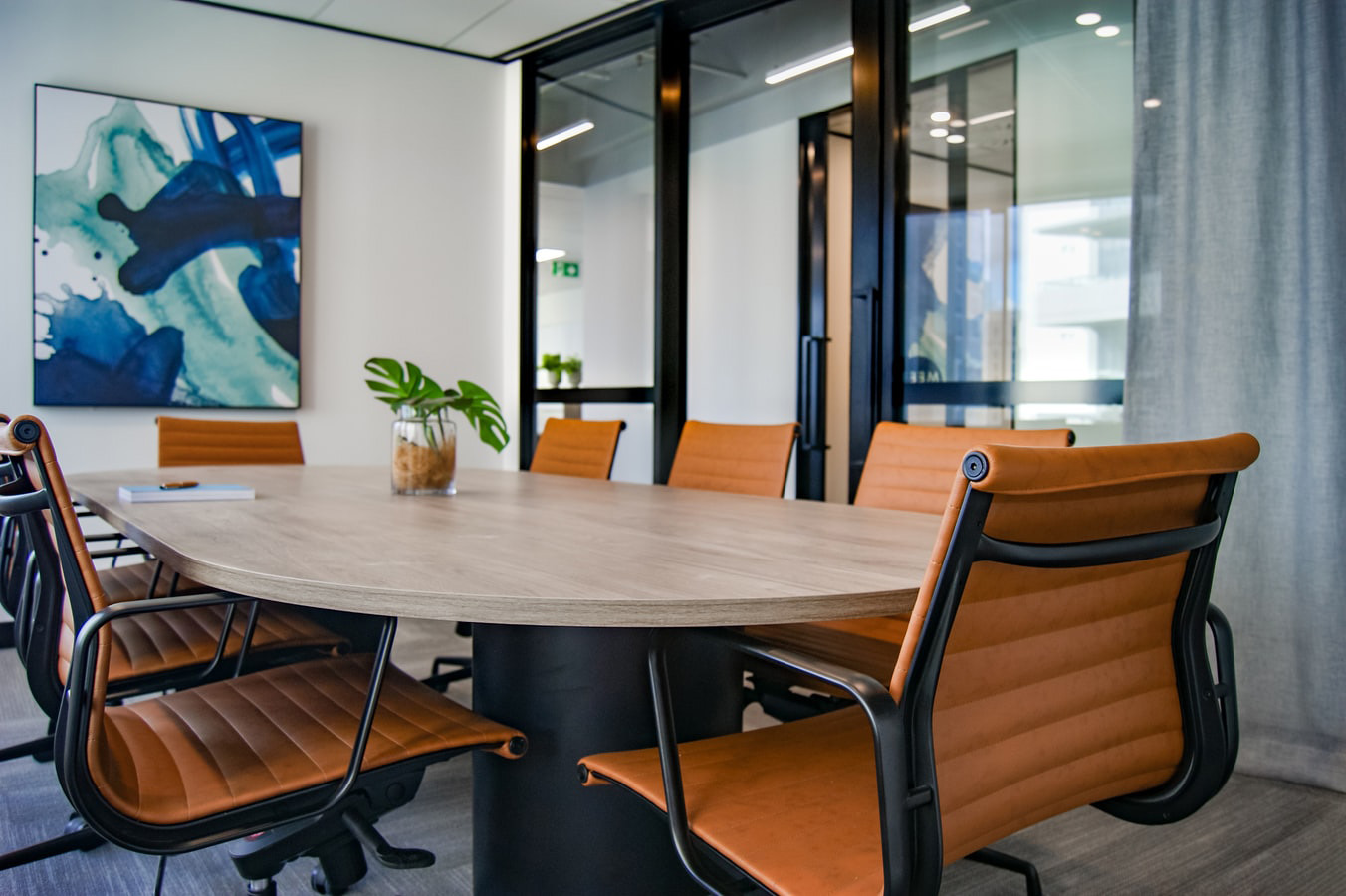 In addition to more windows, glass panels have become the leading progressive solution for letting the light in. These design choices help create transparency with collaboration, and are another way to help make the work environment less congested. Glass partitions can often be movable, allowing for adaptability of their layouts. In a lot of cases, glass can be a cheaper and more efficient route for revitalizing a space.
Natural light is the new trend, but it still has its trade offs. Ideally, privacy and transparency are meant become hand in hand. The balance is necessary to ensure no external distraction, and to give employees the choice of how much visibility they would like to do their work.
With this surface brings a whole new level of design.
The solution? Adding a touch of privacy and class to transparent conference spaces or windows is easy with the application of frosted vinyl. Add a little for a finishing touch on your interior design with partial applications, or utilize the full functionality by covering larger portions to allow light to come in, while keeping privacy an option.
This material is durable and comes with multiple benefits besides aesthetics. Use frosted vinyl to help with blocking UV rays, and keep a regularly warm office cool, or stopping glares from your office windows while still allowing the light in. Frosted vinyl offers long-term sturdiness and will last years before showing wear and tear.
The beauty is in versatility, and in an ever-changing workplace, frosted vinyl can be the professional touch you are looking for without breaking the bank. It goes on the desired surface with ease, and can be changed out for whenever you are ready for that next upgrade!
Is it not the office space you are looking to upgrade?
The options are as limitless as your imagination and our material.
Windows
Doors & entries
Glass shower walls
Vehicle graphics
Sticker decals
So Much More!
At Rapids Reproductions, we are especially excited to work with this unique material, and look forward to utilizing it for projects. Let us know your ideas, and our team of designers will work toward a product that will suit your office space.
Get in touch with us here.